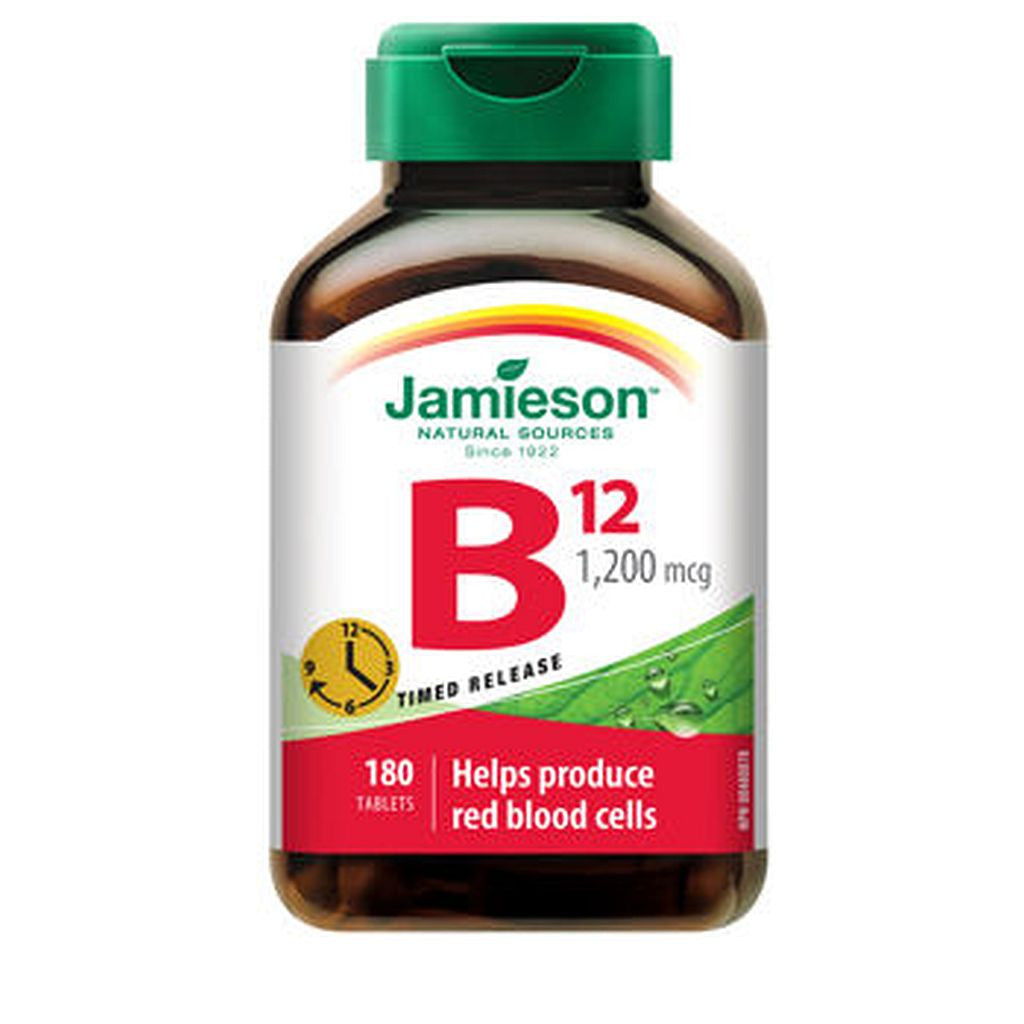 Jamieson Timed Release B12 1200 mcg - 180 Tablets
Product Expiry Date: at least 1 year to 2 years
Benefits
Provides sustained release throughout the day

Highly potent formula

Helps maintain energy levels

Helps the body to metabolize carbohydrates, fats and proteins
Manufacturer Product Description
Jamieson B12 1,200 mcg Time Release provides a gradual, high-potency release of vitamin B12 throughout the day for red cell production and to help in the metabolism of carbohydrates and fats for energy production.
Directions
Adults: Take one tablet daily. Store between 15º C and 25º , away from children.
Serving Size
1 tablet daily 
Quantity
180 tablets
Ingredient Information
Nutrient Information
Vitamin B12 (Cyanocobalamin) 1,200 mcg.
Each tablet provides for a gradual release of vitamin B12.
Also Contains
Cellulose, dicalcium phosphate, vegetable magnesium stearate, water-soluble cellulose, Brazilian palm tree wax.

NO salt (NaCl), sugar, starch, gluten, lactose, artificial colours, flavours or preservatives.
Warning
Consult a health care practitioner prior to use.
---
People Who Bought This Item Also Bought