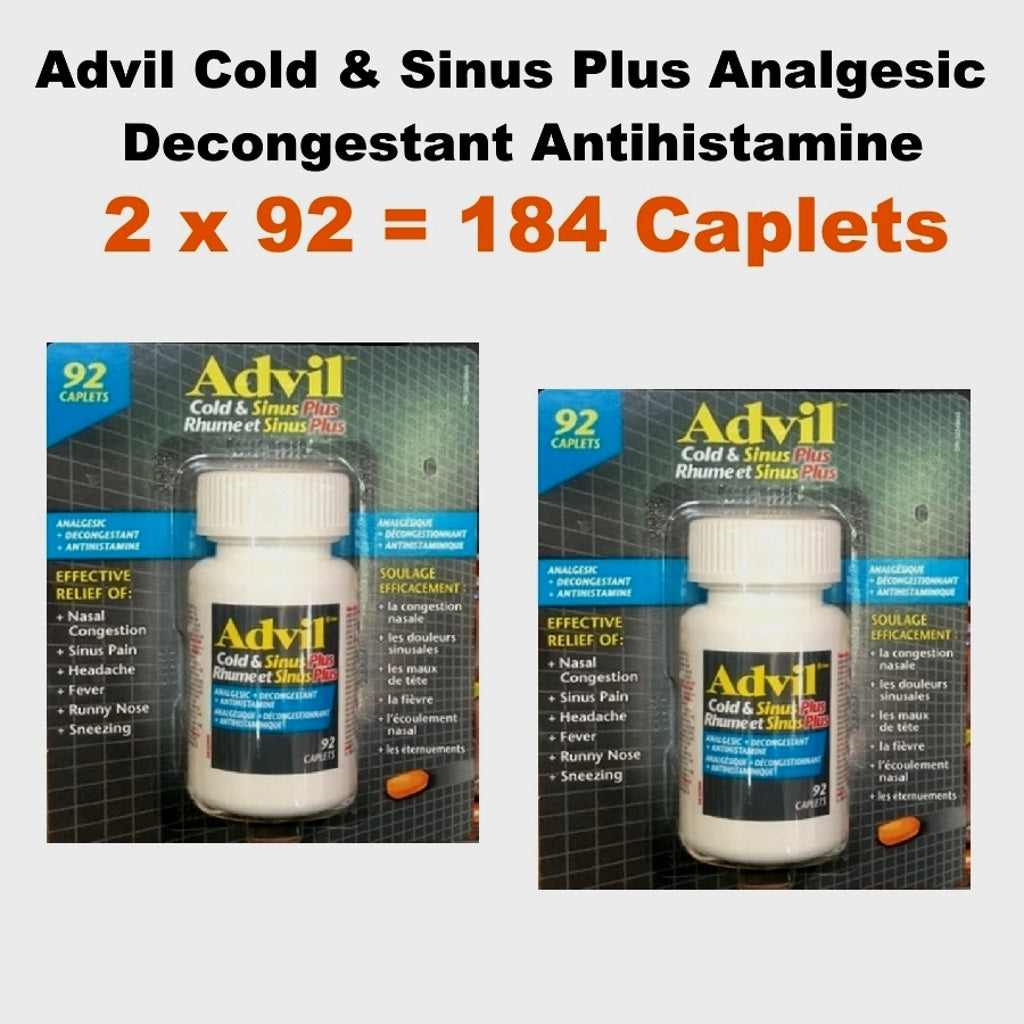 Advil Cold & Sinus Plus Analgesic Decongestant Antihistamine 2x92 Caplets
Expiry Date: 1 to 2 years
FOR EFFECTIVE RELIEF OF:
nasal congestion
sinus pain
headache
fever
runny nose
itchy, watery eyes
sneezing
minor body aches and pain
sore throat
PURPOSE: Analgesic / decongestant / antihistamine
Advil Cold & Sinus Plus provides effective relief when you need it most, by helping to reduce swelling of the nasal passages—so you can breathe easy. Plus, it contains an antihistamine to address runny nose and sneezing.
INGREDIENTS
Active Ingredient(s): Ibuprofen 200 mg / Pseudoephedrine Hydrochloride 30 mg / Chlorpheniramine Maleate 2 mg
NON-MEDICAL INGREDIENTS:
Carnauba wax, corn starch, croscarmellose sodium, FD&C red no. 40, FD&C yellow no. 6, glyceryl behenate, hypromellose, microcrystalline cellulose, pharmaceutical ink, polydextrose, polyethylene glycol, pre-gelatinized starch, silicon dioxide, titanium dioxide.
---
People Who Bought This Item Also Bought